Clinic Medical Assistant
Lower Umpqua Hospital District
Full Time - Work at Location Address
Added on: 09/23/2023
Description
CLINIC MEDICAL ASSISTANT
Employment type: Full-Time
Department: Dunes Family Health Clinic
Location: Outpatient Clinics
Reedsport, OR 97467
JOB SUMMARY:
The Clinic Medical Assistant works with the assigned physician to provide cohesive and seamless care to patients. This includes, checking patients in, obtaining pertinent health and social histories, medication documentation, teaching, and follow-up. The medical assistant will also arrange for lab and any diagnostic testing, referrals, or social support appointments.
ESSENTIAL DUTIES:
1. Patient assessments, counseling and education.
2. Procedure scheduling.
3. Screens, routes and assures timely follow through of all lab and test results.
4. Provides concise communication of patient medical problems and questions to the physician.
5. Communicates and reinforces physician instructions to patients.
6. Interacts in a positive, supportive, professional manner with physicians.
7. Assists with review of patient charts for completeness prior to appointments.
8. Assists with referrals and authorizations as needed.
9. Accurately takes and records vital signs.
10. Accurately documents pertinent medical data collection.
11. Performs ancillary patient services per protocol.
12. Notates billable procedures and supplies provided used during the patient visit.
13. Calls, rooms and preps patients for appointments as needed.
14. Provides assistance for minor procedures.
15. Coordinates patient procedures scheduling and education with the hospital.
16. Assists with accurate medical necessity diagnosis coding for diagnostic testing.
17. Adheres to all hospital and clinic policies and procedures.
18. Interacts with the public and staff in a professional, courteous and supportive manner.
19. Maintains a safe, neat and clean work environment.
20. Provides secondary support for the triage nurse as needed.
21. Performs other duties as assigned by the manager.
QUALIFICATION REQUIREMENTS:
Education and License:
High School Diploma, GED Required
Certifications
Medical Assistant Certification, preferred.
Current BLS, or ability to obtain within 60-days of hire.
Experience:
Clinic Medical Assistant experience, preferred
Additional Qualifications:
Excellent computer skills.
Ability to operate clinical and office equipment.
Excellent verbal communication, reading and math skills required.
Communicates problems, follows problem solving processes.
WORK ENVIRONMENT:
Works indoors in an air-conditioned environment. This position requires interaction with potentially demanding people, possible alternating periods of desk work and extended periods of standing and/or walking, including assisting with transfers, wheelchair transport, and positioning patients. Patient care includes occasional to frequent contact with potentially contaminated body fluids employing the proper use of protective equipment and disinfectants.
PHYSICAL DEMANDS:
Frequent use of computer and phone, and other standard office machines. Must be able to stand, sit, stoop, twist, kneel, reach, push, pull using proper body mechanics and move/lift varying amounts of weight to a maximum of 50 lbs.
This is a Full-Time position that is eligible for benefits.
Meet the Owner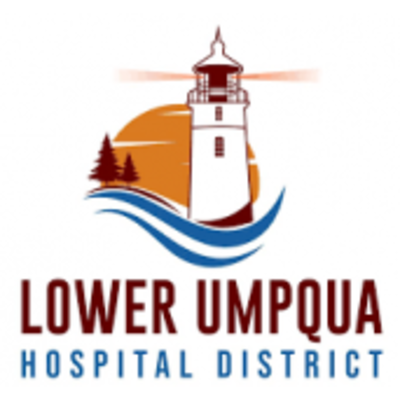 LUH
Owner
In the early 1950's, a non-profit corporation called the Lower Umpqua Association was formed to deal with the need for local medical care in coastal Douglas County.In 1954, a Lower Umpqua Area Hospital District was formed that included the Reedsport, Winchester Bay, Gardiner and Scottsburg areas. Donations from the community and three major lumber companies, as well as tax levies, formed the ... more ancial base with which to start a new hospital. With the help of a Hill-Burton grant, a federal grant to aid in building rural area hospitals, the hospital was built in the early 1960s.The hospital, built in the form of a modified Maltese cross, opened February 3, 1964 with eighteen acute care beds and twenty-two nursing home beds. Equipment to furnish the rooms and various departments was donated by civic and fraternal groups and individuals in the community. Dr. Rickard W. McLean was the first Chief of Staff, and an elected five-member Board of Directors administered the affairs of the hospital under the auspices of the Lower Umpqua Hospital District.The hospital was managed by independent hospital administrators until 1977 when A.E. Brim and Associates, Inc., hospital management consultants, were hired to manage the hospital. less