Supply Clerk
Lower Umpqua Hospital District
Contract Labor - Work at Location Address
Added on: 08/31/2023
Description
JOB SUMMARY:
The Supply Clerk is responsible for shipping, receiving, distribution and inventory control.
ESSENTIAL DUTIES:
1.
Responsible for filling all supply requisitions.
2.
Notify departments of back-orders.
3.
Check PAR level inventories and replace missing items.
4.
Document missing, charged and lost items.
5.
Notify departments of lost charges.
6.
Notify data processing of any recovered lost charges.
7.
Process storeroom worksheet in Computer Materials Management system.
8.
Document all backorders and requests to reorder in the Reorder Book.
9.
Inspect and sign for all incoming shipments.
10.
Do incoming and outgoing mail.
11.
Match packing slip with items received.
12.
Document discrepancies and notify vendor.
13.
Deliver to appropriate areas.
14.
Date-stamp, check and initial all packing slips and Purchase Requisition.
15.
Process packing slips in Materials Management Information System.
16.
Match packing slips to Purchase Orders.
17.
Place patient charge stickers on all chargeable items.
18.
Send equipment to Plant Operations/Biomed for electrical checks, assembly and installation.
19.
Document and arrange pick-ups on outgoing parcels.
20.
Copy and distribute to appropriate areas any notification of recalls.
21.
Respond to any emergency request.
22.
Ensure cleanliness of areas. Dispose of cardboard & Recycling.
23.
Monthly inventory of expirations. Pull, document and process.
24.
Daily filing of Purchase Orders and Purchase Requisitions.
27.
Any other duties as assigned by the Materials Manager.
QUALIFICATION REQUIREMENTS:
Education and License:
High School Diploma or equivalent, required.
Certifications
Experience:
Additional Qualifications:
2.
Electronic calculator skills required.
3.
Good reading and writing skills.
5.
Adequate hearing to carry out STAT orders.
6.
Must be able to work independently
WORK ENVIRONMENT:
Works indoors in an air-conditioned environment.
PHYSICAL DEMANDS:
Frequent use of computer and phone, and other standard office machines. Must be able to stand, sit, stoop, twist, kneel, reach, push, pull using proper body mechanics and move/lift varying amounts of weight to a maximum of 50 lbs.
Meet the Owner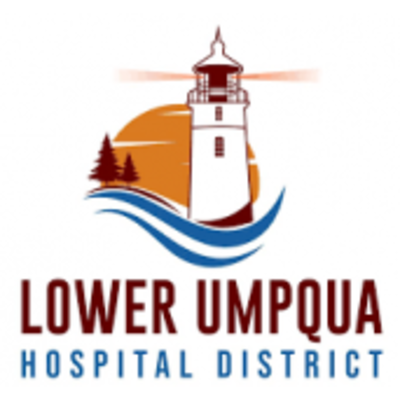 LUH
Owner
In the early 1950's, a non-profit corporation called the Lower Umpqua Association was formed to deal with the need for local medical care in coastal Douglas County.In 1954, a Lower Umpqua Area Hospital District was formed that included the Reedsport, Winchester Bay, Gardiner and Scottsburg areas. Donations from the community and three major lumber companies, as well as tax levies, formed the ... more ancial base with which to start a new hospital. With the help of a Hill-Burton grant, a federal grant to aid in building rural area hospitals, the hospital was built in the early 1960s.The hospital, built in the form of a modified Maltese cross, opened February 3, 1964 with eighteen acute care beds and twenty-two nursing home beds. Equipment to furnish the rooms and various departments was donated by civic and fraternal groups and individuals in the community. Dr. Rickard W. McLean was the first Chief of Staff, and an elected five-member Board of Directors administered the affairs of the hospital under the auspices of the Lower Umpqua Hospital District.The hospital was managed by independent hospital administrators until 1977 when A.E. Brim and Associates, Inc., hospital management consultants, were hired to manage the hospital. less